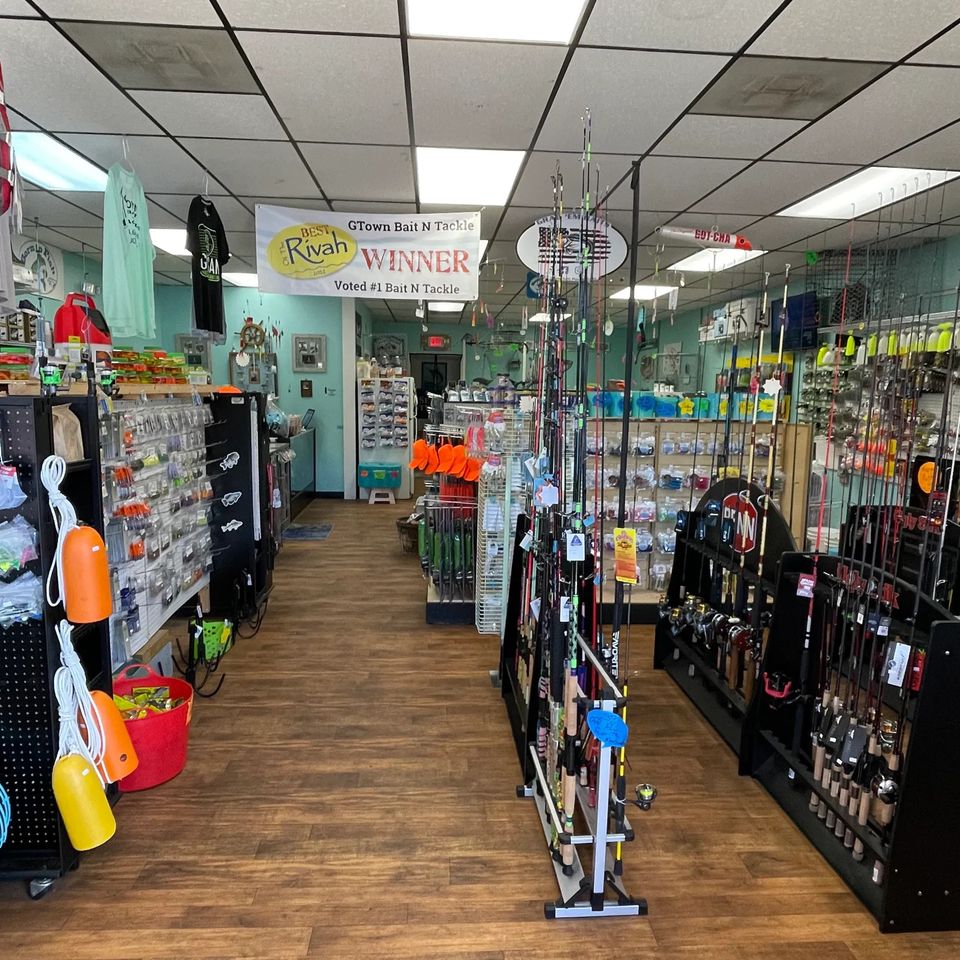 ABOUT US




One Visit and You'll Be HOOKED
Since opening for business (1 November 2019), GTown Bait N Tackle has made significant strides to become Gloucester's local bait and tackle shop!
We support salt and freshwater fishermen and women. We sell licenses – fishing and hunting year-round, ice, plastics, lures, apparel, live, fresh and frozen bait, rods, and reels and offer custom rods. 
GTown is owned by Wesley and Tracey Richie and we feature products made by local craftsmen and bait supplied by our very own Watermen!  Even our manager, Lori Lumpkin, is a one-of-a-kind waterman herself.
You can find Eagle Claw and Gulp, but our locals provide quality products, comparable to the national brands. You can shop for tackle from Whiskers Lures, Killer Bee Customs, 911 Custom Lures, Grab 'em Baits, and Myers crab pots, to name a few.
Custom tackle allows for a variety of color schemes preferred by the individual fisherman or colors and styles not available from the commercial manufacturers.
Our vendors range from North Carolina, Massachusetts, Texas, and Florida to right here in Virginia – Gloucester, Virginia Beach, Yorktown, and Lottsburg.
For our bait – GTown supports local watermen to offer a variety of live and frozen baits, as well as Cape Point Baits. Two Barrels Baits chum, eels, frozen bunker and shrimp, peeler crabs, fresh and frozen clams and clam chum, and fresh and saltwater minnows – we provide it FOR our community – BY our community!
We are pleased to offer custom Mirrolures and GTown's custom Dazzle Minnows. We supply "what our fishermen and women want!"

In support of our Gloucester Community, we donate to the Gloucester Boys and Girls Club, Gloucester's Sheriff's Office 'Shop with a Cop', and JoAnn Davis' Ride for Breast Cancer. GTown also contributes to local fishing tournaments - TKAA and Amos G. West Spot Tournament – and will continue.
Stop by GTown Bait N Tackle and see what your local bait shop has for YOU!

COME VISIT OUR SHOP TODAY
We Look Forward to Serving You!